There are a lot of things that are going on in startups, particularly those that are in the early-stages and growth stages. Founders along with the key members of the startup are juggling between tasks related to product management, product positioning, product marketing, investor meetings, and much more. These views will resonate with every individual who has ever worked in a fast-paced startup!
In almost all early and growth-stage tech-startups, there is a constant urge to ship early & ship often. This is because most software products have many unknowns and it helps key members validate PMF (Product Market Fit) by releasing critical features at a faster pace.
Once the product features are developed, they need to be tested with consumers/customers from the intended target market. The feedback from the testing cycles with limited audiences serve as inputs to further shape and polish the product.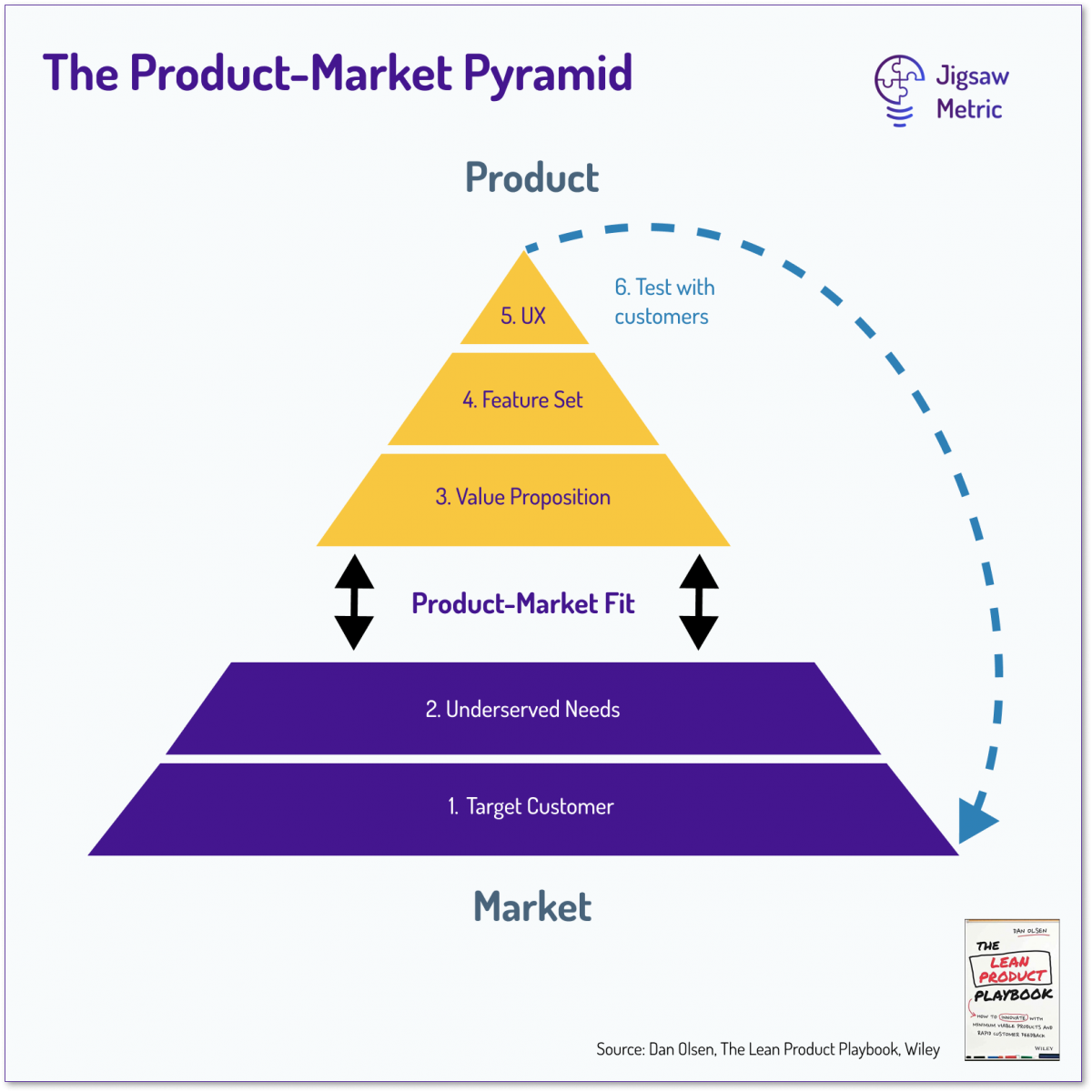 The feedback from the potential users not only help in validating the features but also help founders understand the user psychology. Since early-stages are always on the lookout to achieve PMF, the findings from testing serve as input to understand customer preferences.
Lastly, startups can use these findings to plan and execute their product (or business) pivot strategy. Netflix, Twitter, Nintendo, Western Union, PayPal, and others are notable instances of businesses that have successfully executed strategic pivots.
Read Also: Top 7 Open Source Load and Performance Testing Tools
Since product (and feature) testing plays a key role in shaping up the startup's product strategy, it is imperative to invest in increasing the test coverage. This is where startups can leverage the benefits of crowd (or crowdsourced) testing to test their product with a diversified audience. Early as well as growth-stage startups can onboard an experienced crowd testing company to give wings to their crowd testing strategy.
In this blog, we deep dive into the nuances of crowd testing from the lens of a product owner/founder of a startup. Before we proceed, let's take a brief overview of crowd testing.
What is Crowd Testing?
Crowd (or crowdsourced) testing is a form of testing where the domain expertise of external testers are used for testing the functionalities of the website (or application). These testers come from diverse technical backgrounds with varied levels of experience.
In-house testing can be complemented with crowd testing since both types of testing serve different purposes. Doing so helps in improving the test coverage from the feature, device, platform, and geolocation perspectives.
Example
Consider a case where you plan to release a mobile application (or web app) targeting the SEA market (i.e. Singapore, India, Indonesia, Malaysia, etc.). Here, developers will have to focus heavily on internationalization and localization features in order to offer a top-notch experience to the intended users of the market.
Apart from the iterative cycles of UI testing, performance testing, load testing, cross-browser testing, etc.; app developers can also leverage the expertise of crowd testers from different geographies stated above. Benefits of crowd testing will be instrumental in testing multiple product features simultaneously from passionate crowd testers across the globe!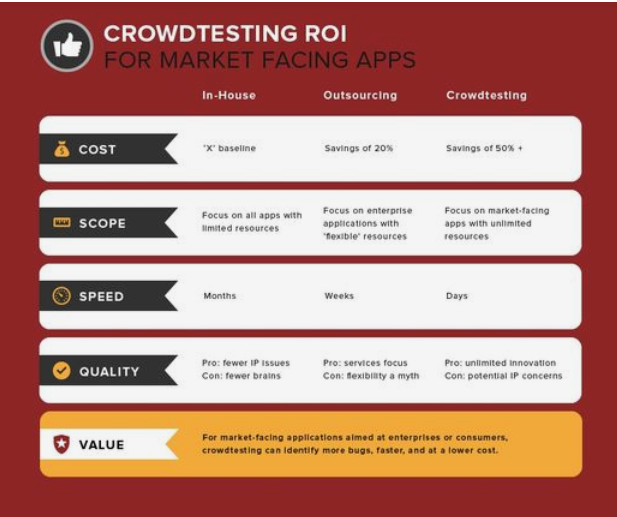 As seen in the infographic above, crowd testing can reap close to 50 percent savings and help accelerate product release if leveraged in the best way possible. Connecting with crowd testers from different geographies can take time hence, it is recommended to partner with an experienced crowd testing services company so that crowd tests can be conducted at a faster pace.
Crowd Testing and Startups: A Win-Win Opportunity
It is evident that crowd testing offers benefits that enhance the outcomes of other forms of testing. Let's look at how startups (early-stage, growth-stage, or late-stage) can make the most of crowd testing to enhance the quality of their product.
1. Verification of Localized Feature-Set(s)
As seen so far, crowd testing is the only testing strategy (or approach) that lets companies tap into testing expertise from different geographies. Whether the startup is still in the early-stage or growth-stage, the expertise of crowd testers can be leveraged for testing the product features while taking different customer personas into consideration.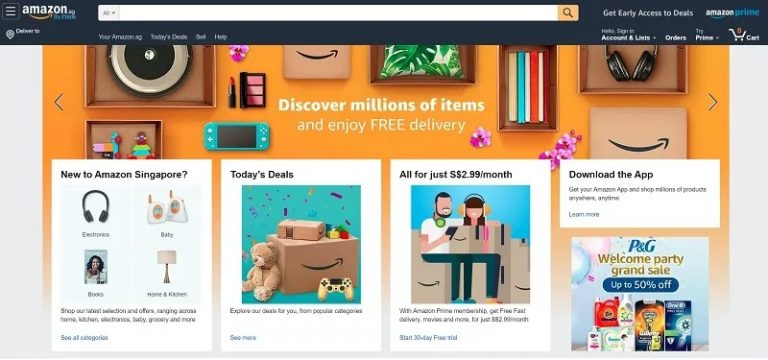 This is particularly applicable if you are building a product that targets users from different markets. As seen above, the design (UI), content, and layout (UX) of Amazon (Malaysia) & Amazon (Singapore) are significantly different. Though automated front-end testing might help in locating bugs to a certain extent, releasing the beta version to crowd testers from those markets will further help in polishing the product!
In a single go, you can get the features verified from prospective users (with different experience and skill-sets) from the intended target market(s). Crowd testing is more-so relevant for mobile app testing, as testers can test the app on different platforms and devices.
 Read Also : 5 Most Popular Open Source Security Testing Tools
Startups can opt to get an NDA (Non-Disclosure Agreement) signed from the crowd testing community, as it is important to protect the moat of your startup.
2. Validation of MVP (Minimum Viable Product)
As the name indicates, Minimum Viable Product (MVP) is a product that has bare-minimum features to grab the attention of the early-adopter audience. It is primarily used by early-stage entrepreneurs who want to get the product tested for its technical and business viability.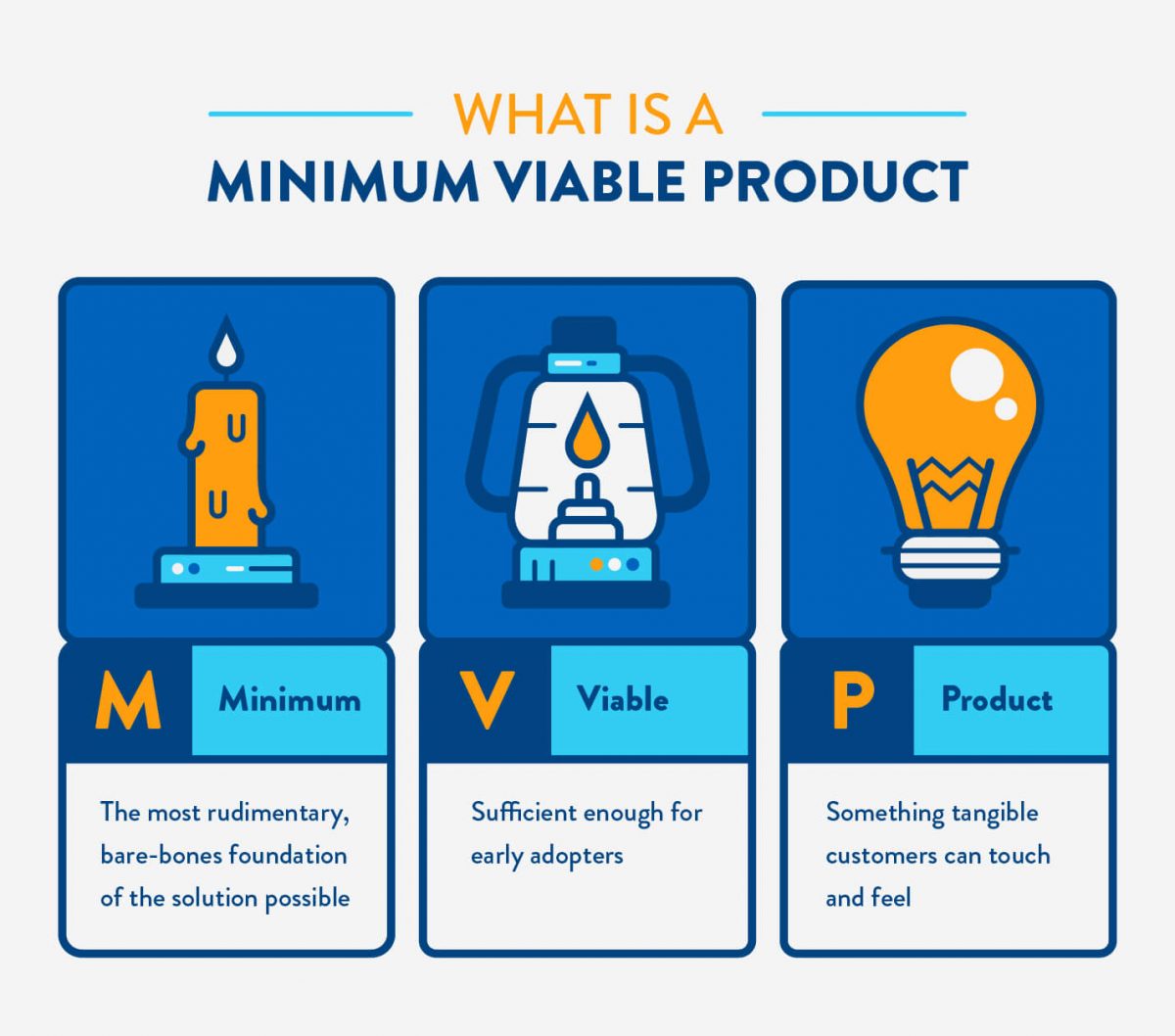 Early-adopters, evangelists, and potential investors are the three potential groups of the TG (Target Audience) for the MVP validation process. Inputs from MVP validation process also helps in shaping up the product and/or pivoting the product in case of critical feedback(s). Since crowd testers are super-passionate folks, startups can channelize their passion in detailed testing of the MVP.
In fact, product managers (or product owners) of startups can also get a lot of feature-inputs from the crowd testing community. This is because crowd testers might have experience and expertise with testing products in the same category (e.g. e-commerce, fintech, Web3, etc.).
In a nutshell, including crowd testers in the MVP validation process can be instrumental in shaping up the nuances of your product. Sooner you do it, the better it is for the development and growth of your product.
3. Conduct Frequent A/B Tests
For many startups, it is a race against time since delays in development and/or testing could give an upper edge to its competition. Though faster releases are of utmost importance for any software enterprise, it is more so applicable for startups!
Most startups open-up beta releases to their potential users so that the development team can polish the features based on the feedback. Faster feedback cycles help in fixing bugs that testers have raised during the process of testing.
Startups also conduct frequent A/B tests to gather feedback, test user hypotheses, and make data-driven decisions. A/B testing helps startups optimize their product and gain insights into the user-preferences & behavior.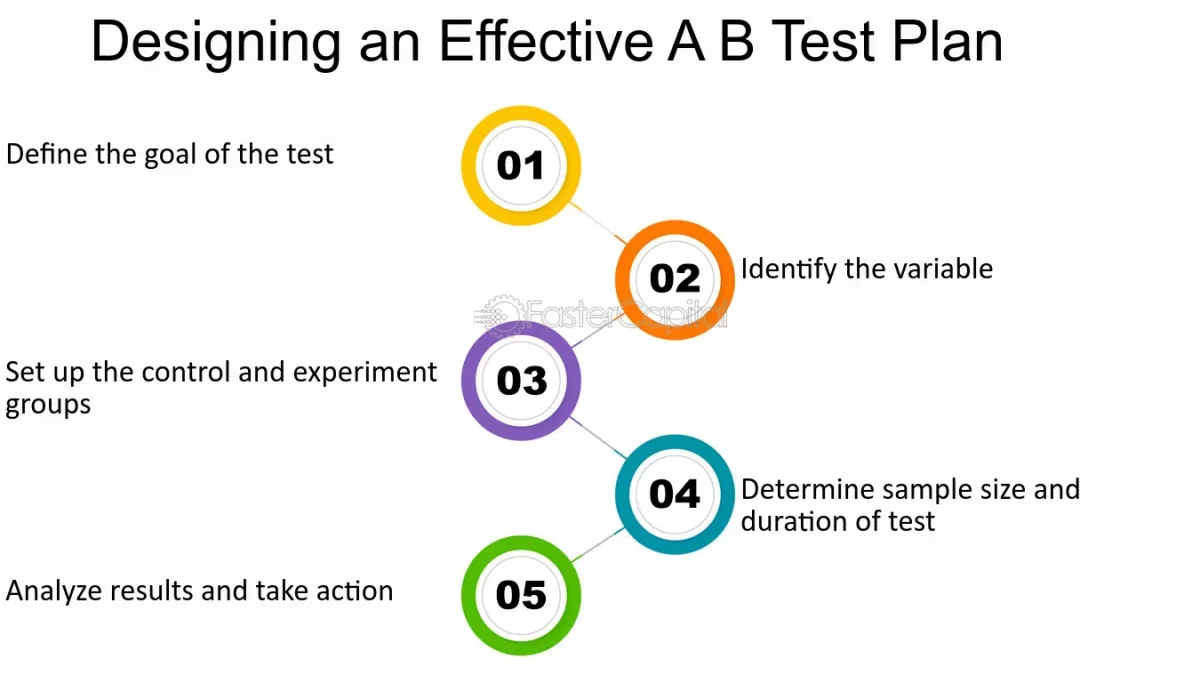 The expertise of crowd testers can be leveraged to run effective A/B tests. The feedback gathered from A/B testing performed by crowd testers can be used by product managers to plan/prioritize further activities that are a part of the product development plan.
In order to empower the crowd testing community, startups can incentivize them with goodies and/or badges depending on the gravity of the feedback shared by them.
We have not covered all the generic benefits of crowd testing (shown below), as they are applicable irrespective of the stage/size of the company. Shown below are some of the generic benefits of crowd testing: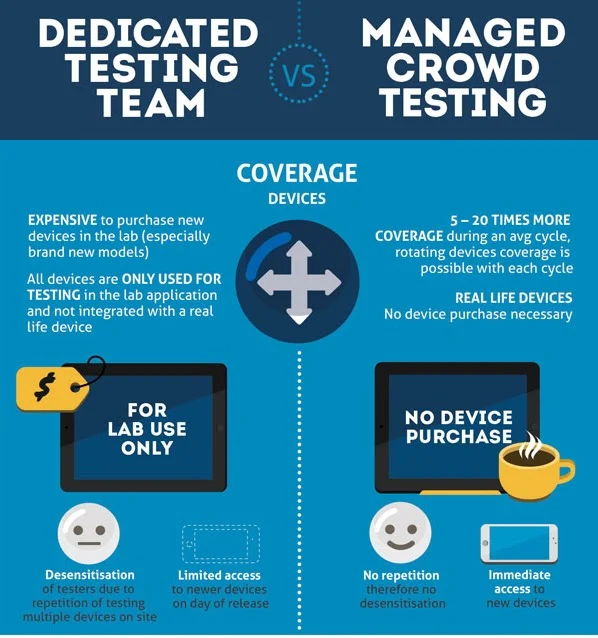 Conclusion
On the whole, crowd testing is a more viable testing option for early-stage startups as it is more cost-effective and helps them ship more often, without compromising on the product quality! We have not covered some of the preliminary benefits of crowd testing since that was beyond the scope of this blog.
To summarize, startups (be it early-stage, growth-stage, or late-stage) should leverage the benefits offered by crowd testing to seek user-feedback, improve product quality, and accelerate product releases by a huge margin.